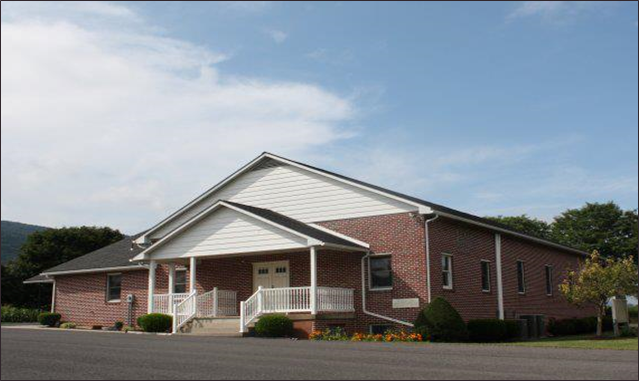 "We value relationships and strive to function as a family, caring for one another's needs."
Our Story
Mountain View Mennonite Chapel had its beginning in 1941 when the Locust Grove congregation in Belleville opened a Sunday school in a community of about fourteen families, called Woodland, two miles west of Milroy, Mifflin County, PA.   Permission was secured from Brown Township for use of the Woodland schoolhouse and in August of 1941 Sunday school began.  Ministers from Locust Grove preached occasionally.  Later preaching services were held every two weeks.
In 1952 the schoolhouse was purchased from the school board and was renovated for worship purposes.  With 46 members and growing, the church was enlarged in 1957.  In 1958 a second preacher was added and the church was again enlarged.
In 1975, the congregation moved into a new meetinghouse near Reedsville and took the name of Mountain View Mennonite Chapel.
Today, we're a growing church family.   We enjoy a blended service of contemporary  music and hymns.  We value strong biblical teaching through sermons, Sunday school and Bible studies.  We make a special effort to reach the unsaved in the community through friendship evangelism.  Our vacation bible school is a highlight of the summer for the church.  Our program continues to grow, reaching more and more children in the community every year.
We are governed by an elder board, with the pastor serving as a member of the board.  They provide spiritual guidance and appoint coordinators to carry out church programs and functions.
Our members are encouraged to participate in local service opportunities as well as short & long term mission trips.  We value relationships and strive to function as a family, caring for one another's needs.